Get your website
designed for free
We aren't kidding. We will design your website for free.
Pay only after you love it!
Free Website Design - Discover Business Benefits
Your business needs a world-class website.
No sweat. This offer is risk-free as you only pay for your website after you love it! Saves you time, energy, and resources for searching for the right website agency,
all the advantages for your business
Zero Risk, No upfront investment
No upfront payment, zero upfront investment. We design your website, you pay only when you love it.
Stunning Professional Designs
You'll love our wide range of jaw-dropping brilliant designs!
Cutting Edge, World-class business website
The latest technology, jaw-dropping designs, templates. Limitless dynamic, responsive websites.
World-class, yet, surprisingly Affordable
Get best-in-class websites that are affordable and offer maximum value
No Hidden Costs, Includes everything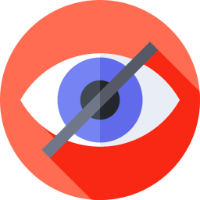 We take care of everything - Hosting, content creation, SEO, graphics design, maintenance, updates, unlimited pages
Save time and valuable resources
No need to spend time searching & evaluating website agencies
Is it true that I don't have to pay anything till I am satisfied and happy with the design?
That's correct. We will design your complete website. Absolutely free of cost. You pay only if you are completely and totally satisfied!
---
Do I have to invest in servers or software?
No, we take care of everything. You don't have to invest in anything.
---
Can I add more pages and features later on?
Absolutely, yes! Our websites are almost infinitely scalable.
---
What do you mean by "taking care of everything"?
We will design your website, use our own software, host it on our servers, design the menu structure, write beautifully crafted content, use stunning images and graphics design, maintain, manage and update your website.
---
Are content creation and graphic design part of the offer?
Yes, they are.
---
What happens if I don't like your design?
We're confident that you'll love it and that's why we are investing so much effort into your website.
In case you don't like our work, you don't have any obligation. You can start work with any other designer of your choice.
---
How much do your websites cost?
We deliver best-in-class, rich business websites that are truly world-class. Our websites are very competitively priced and start from US$ 500 for small websites.
---
So, what are the next steps?
Get in touch with us and we will understand your requirements. After which we will send you an estimate.
Once you agree to the estimate, we will start work on your project. On the successful acceptance of the website by you, we will raise a business invoice for the project and take your website live.
Stunningly Beautiful Animated, Blazing Fast Websites
Check this stunning website that loads super fast. Converts more customers. Builds brand.
Visit the website and experience it
Click on the images to view the website designs